The Workshop
Some action photo's taken in the workshop: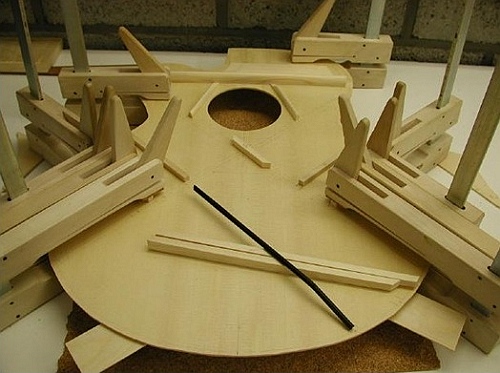 This is the top of a Jumbo flattop guitar. I'm gluing the bracing, when this is done I'll work on the bracing in order to get a good balance between stiffness and sound by bending, tapping and listening.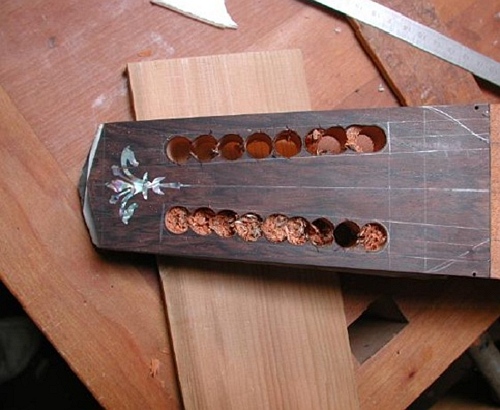 Here's one way to create a slotted head. Check out the abalone inlay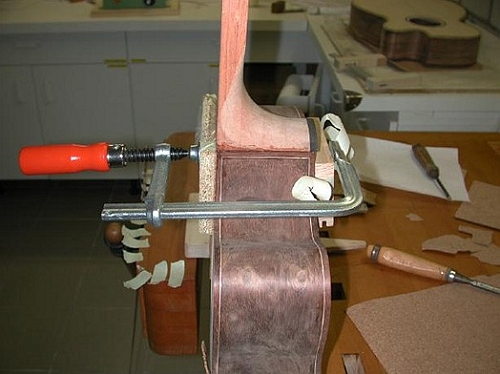 One of the most important steps in the building of the guitar, the neck - body joint. The joint has been made in such a way that it's hard to release it again after a dry fit. Before gluing it I'll check if the neck has the right angle.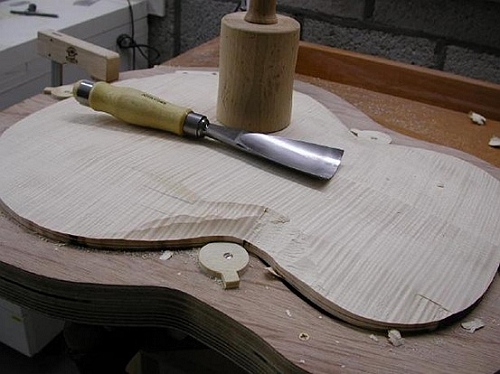 One of my favorite jobs, although it is hard work: the carving of the back of an archtop guitar. It doesn't get more handmade than this.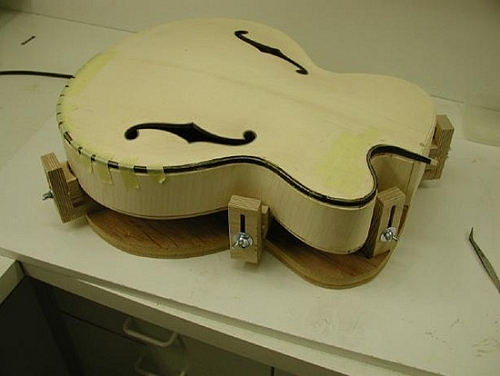 And here's the gluing of the binding. Binding is of Brazilian rosewood (Rio), nice figure and this piece was particular hard to bent. A slot has been made so that the abalone can be fit in at a later stage